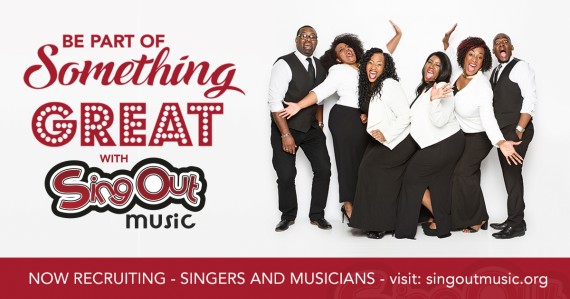 We provide professional Singers, Musicians, Choirs and Bands for any occasion from Weddings, birthday parties, Corporate / Community events, Bar Mitzvah's and more.
We pride ourselves on the quality of singing and musicianship that result in a great performance, excellent service and happy clients.
Our head office is in Manchester and we have members across the North West, Yorkshire & the Midlands. The majority of rehearsals will take place in Manchester and we cover events across the UK and abroad.
* Perform at a variety of events
* Earn an extra income doing something you love
* Meet new people
* Travel the UK and beyond
* Create some great music
* Learn something new
* Have a great time!
* and more...
Singers / Musicians how to get involved...
We are looking for experienced singers & musicians to join our agency. If you are interested please send your music CV to office@singoutmusic.org detailing your experiences and skills accompanies by a video recording of yourself and a picture. This can be taken on a mobile phone.
Successful applicants will we invited for meeting. Once successfully through this process you will be added to our register and the journey begins.
Email: office@singoutmusic.org